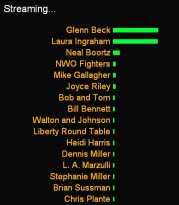 Listeners, fans and advertisers want to see you achieve top ratings sucess and awards. We publish quarterly Top 25 Reports, Monthly Trend reports, Power 50 and the Top 100 Talk Shows for the year.
Users of Talk Stream Live continually rank shows just by listening. We track the shows by unique sessions and time spent listening to produce a weighted average for the ranking. This method in effect places more value on actual listening than just aggregating clicks. The stats we use for our reports are garnered only from our website, gadgets, widgets and our new iPhone, iPad and iTouch app. The reports do not represent all internet listening of these shows.
Server Data only
Passive tracking 24/7
Weighted average of time spent listening
Large sample size for each report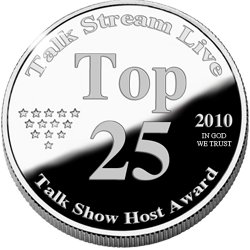 Tips to get your show ranking…
1. Encourage fans to visit your page at Talk Stream Live
2. Link to your TSL page from your website.
3. Get your very own "Show Stopper" gadget.